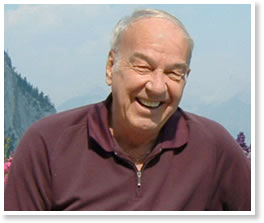 Rodney Eichenberger, Florida State University Professor Emeritus and former Professor of Choral Music at the University of Southern California and the University of Washington continues to lead a modified professional life. He has conducted more than 80 All State Choirs and led seminars and/or clinics in all fifty states.
For the past 45 years he has played an active role in the choral life of Australia and New Zealand, with more than twenty conductors from those countries studying for advanced degrees at the University of Southern California or Florida State University. Rod has guest conducted or led workshops in conducting in Canada, Mexico, Argentina, Brazil, Japan, Singapore, Korea, England, Austria, France, Netherlands, Norway, Sweden and Germany. He has been an active member of ACDA for most of his professional career.
He was the local chair of the last ACDA national convention held in conjunction with MENC while on the faculty of the University of Washington. He also served as Northwest Division President. Each University's Choirs under his baton have performed at ACDA or MENC national conventions. He has authored two DVD's on Conducting, "What They See Is What You Get", Hinshaw Music and "Enhancing Musicality Through Movement", Santa Barbara Music Publishing.
Rod was one of 12 conductors to be invited to conduct the Legacy Choir at the ACDA 2019 National Convention where he also led sessions on "A Paradigm Shift: Teaching Beginning Conductors to Develop Creativity, Musicianship, and Ownership Before Traditional Patterns". Most Recently, Rod was presented with the American Choral Directors Association's 2021 Robert Shaw Choral Award at the National Convention in March.